BETA-TRIGER
Recommended net retail price: 263.00 EUR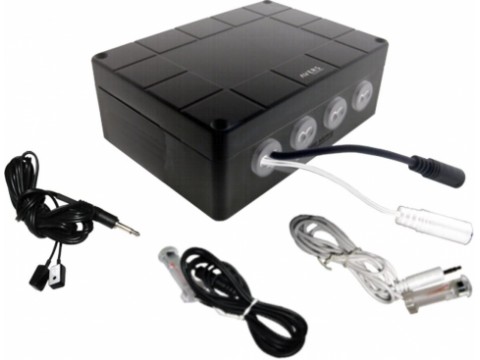 Remote control system triggered by increase of projector power consumption.
Features:
• Dealer installable option
• Control unit with separate case
• System controlling two types of diveces (first type – screen and lift or second type two Virgo system f.e.)
• Programmable power consumption level required to trigger system operation
• Equiped with infrared receiver and infrared transmitter dedicated to pass projector control signal from projector
IR transmitter to projectror installed over the inceiling.